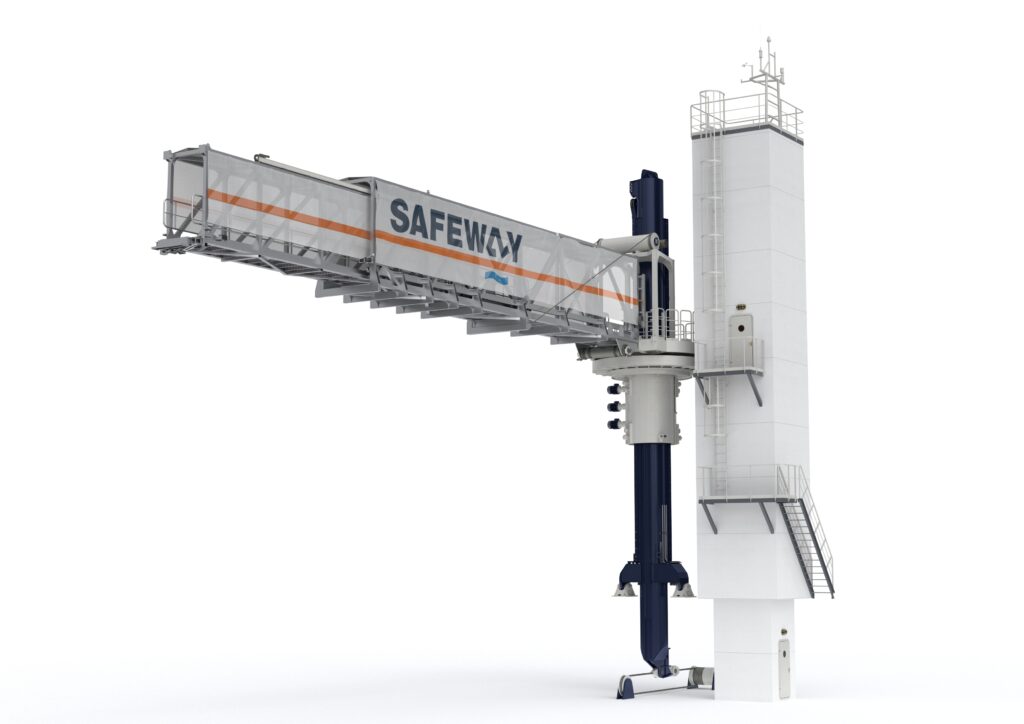 Dutch offshore access specialist Safeway B.V. and Kristiansand-based sister company Techano AS have signed a corporation agreement with Intellilift AS from Norway to equip the 'SOVs for the future'. Under the agreement, Intellilift will be a preferred supplier of their proprietary technology related to power systems, automation and remote control systems. The package system includes an all-electric version of Safeway's original Gannet 3D motion compensated gangway, elevator and 3D crane. The package may be extended with other products such as davits and winches. Key features of the autonomous gangway are:

• All electric, incl. hybrid-battery
• Remote operation
• Bridge control system
• Auto docking, hover mode

The collaboration will accelerate the development and supply of a fully electrical and automated system, supporting the industrial green shift. Presently, the Gannet is Safeway's most advanced type of access system for SOVs, allowing personnel to move safely between the offshore service vessel and offshore wind turbines. Made with trolley operations in mind, the Safeway Gannet has a stepless transfer and 1.2m transit width. Designed for installation on newbuild SOV's, the Gannet gangway combines unique features, such as hover mode, roll compensation and highest workability in the market, with strongly reduced actuator motions.
The shift to full electrification, referred to as IntelliSafe, does not only represent a climate-smart technology, it also reduces the overall environmental impact during the construction phase of an offshore wind farm. The full electrical and automated solutions offer advantages over hydraulic solutions in terms of power consumption, controllability, and remote operation.

Wijnand van Aalst, CEO of Van Aalst Group, to which Safeway and Techano belong, says: "By combining the outstanding performance of our Gannet gangway as well as the advanced load handling and state-of-the-art lifting equipment of Techano with the smart and innovative electrical drive and controls supplied by Intellilift, the new fully electrical Gannet gangway will be ready for all future SOV requirements. We are committed to driving our industry into a more sustainable future and we are confident that cooperating with a reputed company, such as Intellilift, guarantees a significant step up. Servicing wind farms will become safer and easier than ever before."

Øystein Bondevik, Commercial Director at Techano, comments: "With our joint skills we are able to supply a complete package, where the logistics on board the SOVs can be handled safely and efficient, for both personnel and cargo. The IntelliSafe control system will be located on the SOV's bridge and from there the operator can control both the 3D crane and gangway. The system includes autonomous operation with the option of remote access and works closely with the vessel's DP system."

Intellilift's Stig Trydal adds: "For both our companies innovation is the key driver behind this cooperation. We are very excited about this opportunity and are looking forward to working together with Safeway/ Techano on this exciting journey towards more sustainable offshore operations all over the world."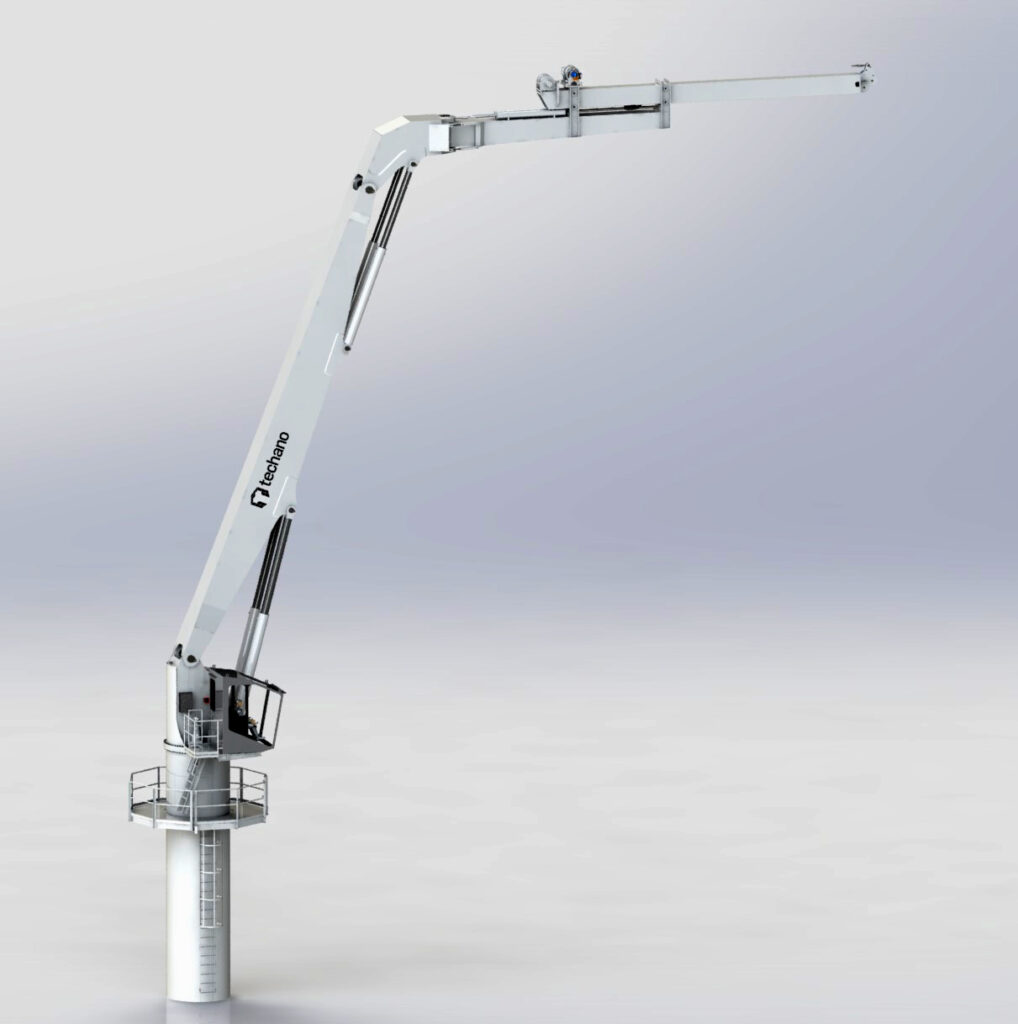 About Safeway
Safeway BV is a company within the Van Aalst Group of Companies, which develops and supplies several types of motion compensating gangways. Safeway adds a best-in-class personnel and cargo transfer solution to the versatile portfolio of the Van Aalst Group. Safeway's ambition is to grow rapidly into leadership position in the W2W market with building fleet of 15-30 next generation motion compensated gangways.
www.safewaygangway.com
About Techano
Techano is the world's leading brand of engineering solutions and services for handling marine cargoes and offshore loads. Techano products serve the offshore, marine and renewables markets, on board ships, offshore rigs, SOV's and fishing industry. Techano is part of the Dutch Van Aalst Group of Companies.
www.techano.no
About Intellilift
Intellilift, a subsidiary of Norway-based industrial technology group Nekkar, is leading the way in data driven performance improvement for the offshore energy and other industries. The company's data driven technology ensures that your digital systems can communicate. With Intellilift's technology users will have a complete overview of their systems, thereby increasing control, lowering energy consumption and offering cost-efficient solutions. In short: superior, cleaner solutions.
www.intellilift.no